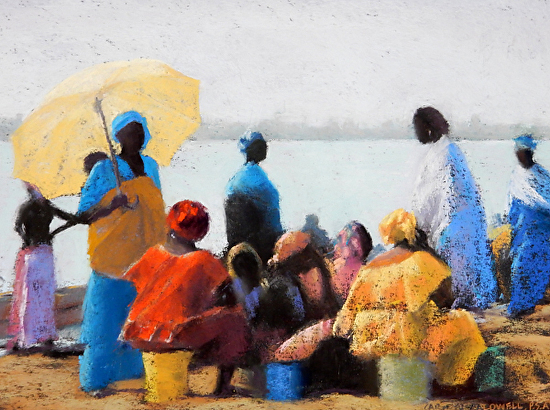 Waiting for Fish, pastel, 12 x 16", $1100
Even though I'm enjoying this winter in Montana and painting the snow on the mountains,
I keep alternating between
painting winter landscapes and these figures from Senegal.
Alternating between the extremes of
landscape and figures
snow and heat
muted palette of northern mountains
and the brilliant color of a tropical climate.
Each extreme causes me to appreciate the qualities of the other even more.